9 самых редких скинов в league of legends
Why does Riot Games give away free skins?
There are two primary reasons why Riot Games gives away free skins: incentive and promotion. Players who have been playing League of Legends for a long time has technically paid the company time. As a video game company, the best way for you to support them is to play their game for a long time. As incentive for your continued support for both League of Legends, you know they'd give you something in return sooner or later so why not give players who play long amounts of times a way to achieve free skins?
Another reason is the Riot Games aims to promote its game so that other people will be enticed to try out the game. After all, why wouldn't you want to play a game that gives you a lot of free stuff? Aside from that, promotion also comes where players are tasked to promote the game and in return will receive a free skin. This widens the audience reached by using its own player-base to advertise the game in their place.
Read also: Welcome to Wild Rift!
Past Free League of Legends Skins and Champions
Over the years there have been plenty of free skins and champions that Riot have released. Unfortunately, not all of them are still available today, and some have been disabled. Here are some of the free skins and champions which are no longer available.
Commando Garen
Originally only available to the Latin America region, Commando Garen was redeemed by following the instructions on their Facebook page. Today it is no longer available and has been changed to Riot Girl Tristana. If you did manage to redeem this skin when it was available then good job! It's highly unlikely you'll be able to redeem this again in the future.
Bandit Sivir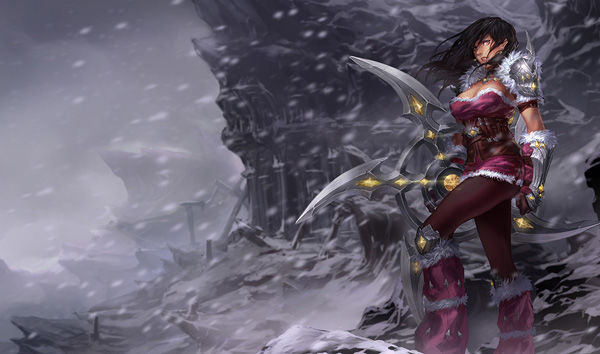 Bandit Sivir was a free redeemable skin that was only available to players in the Turkey region. To redeem this skin, players had to visit the Turkish Facebook page and follow the instructions to get the skin. Unfortunately, this offer is no longer available and the Facebook link for the offer has been removed.
Woad Ashe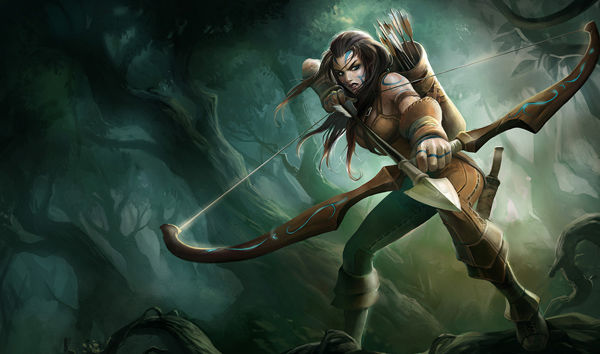 Available to the Brazilian region only, Woad Ashe was a free redeemable skin that was available through the Brazilian Facebook page. Like the currently Riot Girl Tristana skin, users had to visit the Facebook page and follow the on-screen instructions in order to redeem it. As of today, this offer is no longer available and there is no indication that it will be returning.
Conclusion
We understand the risk of getting banned from Riot Games and having your account dismissed. That is why we are offering only mod skins that enhance the visual effect of your champion. We cannot guarantee the safety of your account if you install other applications like cheating codes.
We also don't have any control over the policies that Riot Games implement on their games and clients. Use the mod skin on your champion while it is still allowed. The situation might be different tomorrow.
Basically, these cosmetics are temporary fixes for your gaming experience. They do not affect your skills or anything other than it is good to look at. If Riot Games decides to also ban third-party apps from being used on LOL, we have no power to counteract or reverse it. It is their game, and they determine which modification they want to allow.
Finally, we hope that this article helped you understand the risk of having mod skin LOL Pro 2021. We hope you enjoy your hero's new look. If there are things that you want to ask, feel free to comment down below. We will try to get back to you as soon as we can.
5. Một số phần mềm tương tự Mod Skin trong LOL
— Công cụ Jungle Timer 
Jungle Timer Tool là bản mod hữu ích cho người đi rừng. Công cụ này cho người chơi biết chính xác khi nào các quái vật như sói, buff đỏ, buff xanh,  Sứ Giả Khe Nứt, … sẽ hồi sinh. Jungle Timer hoạt động bằng cách đếm ngược đến thời gian kết thúc. 
— Công cụ ARAM Health Relic Timer
ARAM Health Relic Timer cho biết chính xác khi nào thì Health Relic sẽ hồi sinh. 
— Botting hay Scripting
Hiểu đơn giản Botting hay Scripting là việc sử dụng bot để thực hiện một số hành động cụ thể. Script có thể phản ứng với môi trường của người chơi và tự động thực hiện các hành động như tự động kích hoạt HP, mana, tự động kích hoạt các vật phẩm, … thậm chí là tự động tung ra combo toàn bộ các tướng. 
— Range Display
Range Display hiển thị phạm vi tấn công tự động, phạm vi tự động kích hoạt tháp canh, phạm vi và tầm nhìn của đối thủ, phạm vi đánh lửa,..
F.A.Qs
How do I get LoL skins?
from LoL Skin Pro. Click on the download button, and the file will automatically save into your device. Just look for the saved file in your Download folder and click it to install instantly. Once installed, you can get LoL skins.
How do I download LoL skins?
Click on the download button in at LoLSkin Pro. The file should download into your device automatically.
Where do I get LoL skins?
You can get LoL skins from , which you can download from LoL Skin Pro.
Where do I download free LoL Skin?
Get free LoL skins from at LoL Skin Pro. Just click on the download button.
Conclusion
Downloading LoL MOD Skin 2021 won't get you in trouble at all. We support every gamer's passion and stay true to what we claim. We hope you enjoy reading and getting your new skin.
For concerns and comments, please don't hesitate to comment down below. We'll try to get back to you in no time.
Pulsefire Thresh Prestige Edition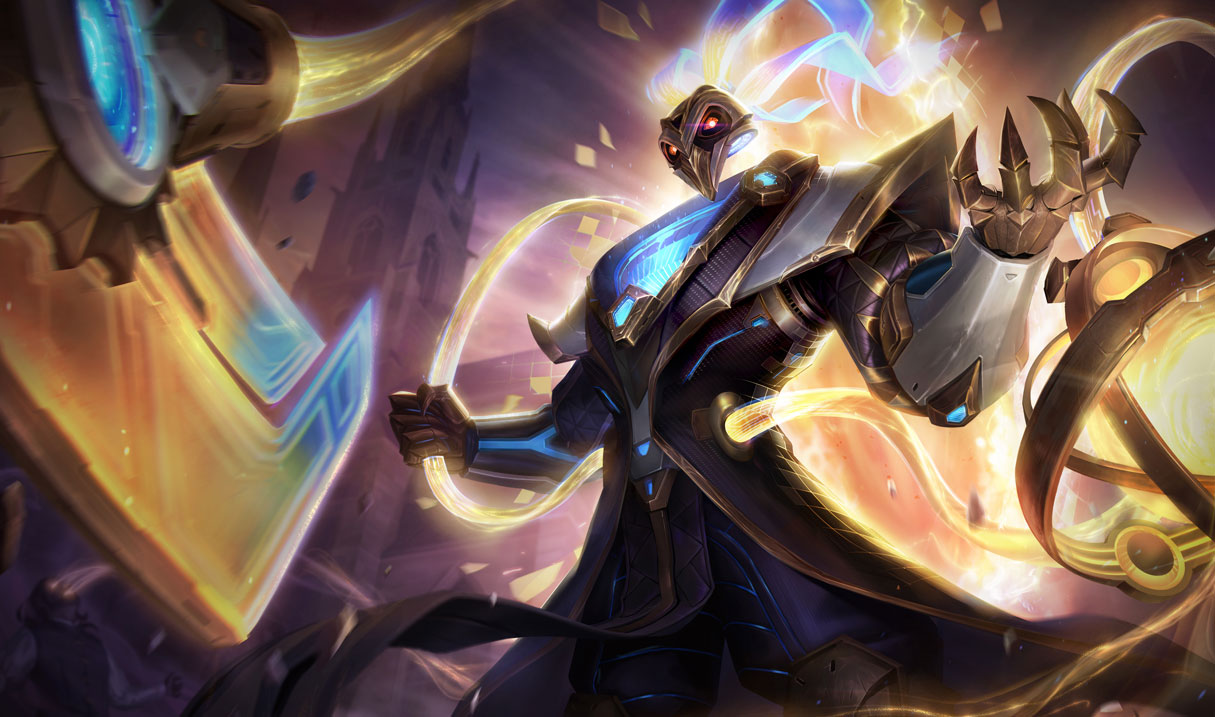 Thresh, the Chain Warden
He is a soul-hunting guy with a lantern in his hands for holding his collected souls! Isn't this charming? Or it's just scary and delightful at the same time?
->Since is Prestige Edition of Pulsefire Thresh, this skin offers:
A lantern with bright moving effects and golden hook!
Making some kind of portal to the base while recalling makes it remarkable!
Pulling the opponent to him, by the head with his hook, is something amazing to see!
Pulsefire Thresh Prestige Edition is available during events and costs 100 Prestige Points.
Pulsefire Thresh Prestige Edition skin's spotlight URL: https://www.youtube.com/watch?v=29RywDwUQ-8
1. Mod Skin LOL là gì?
Mod Skin nói chung là khái niệm để chỉ sự thay đổi, cá nhân hóa từ phía người chơi (nhà phát hành không tác động vào) nhằm thay đổi một số thiết kế ban đầu như trang phục, cách di chuyển, đồ họa, chưởng đánh… từ đó người chơi sẽ cảm thấy sự khác biệt so với đối thủ hoặc chính những trận đấu khác nhau mà họ tham gia. Mod Skin LoL cũng vậy tuy nhiên nó chuyên sâu hơn cho các skill LOL.
Mod Skin LOL — Thay trang phục Liên Minh Huyền Thoại, bản đồ, khung viền
Với một game nhập vai thì Skin nhân vật đóng vai trò vô cùng quan trọng, đó chính là lý do vì sao bản Mod Skin LOL dành cho game liên minh huyền thoại được nhiều người quan tâm với khả năng thay đổi, lên đồ cho các tướng trong game, biến những nhân vật mà bạn yêu thích trở nên mới lạ và hấp dẫn hơn. Hiện Mod Skin LoL đã nâng cấp lên phiên bản Pro với nhiều tính năng độc đáo và thú vị. Trong suốt quá trình chơi game, bạn có thể chọn bất cứ skin nào của tướng không nhất thiết là skin mặc định. Điều này cho phép bạn được tự do sáng tạo cho hệ thống nhân vật của mình.
Mod Skin LOL được cung cấp với mục đích giúp các game thủ Liên Minh Huyền Thoại cảm thấy hào hứng và hạnh phúc hơn khi chơi game, đồng thời có thể lôi kéo thêm nhiều người đến với game để trải nghiệm những Skin đẹp nhất.
Mod Skin LOL là bản mod Skin cho game Liên Minh Huyền Thoại giúp bạn thay trang phục tướng trong game Liên minh Huyền Thoại một cách dễ dàng và nhanh chóng. Người dùng có thể kích hoạt skin trước hoặc sau khi mở game đều được. Hiện Mod Skin Liên Minh đã được tải và sử dụng bởi hàng chục triệu người dùng trên thế giới.
Có rất nhiều Mod Skin Liên Minh Huyền Thoại hay và độc đáo như Mod Skin LOL Anime hay Mod Skin LOL Aatrox, đây đều là những Mod Skin LOL 2018 được cộng đồng game thủ săn tim nhiều nhất
Mod Skin LOL mang đến cho bạn kho Skin miễn phí trong game Liên minh huyền thoại, giúp bạn thay trang phục tướng trong game Liên minh Huyền Thoại một cách dễ dàng và nhanh chóng. Người dùng có thể kích hoạt skin trước hoặc sau khi mở game, chọn bất cứ skin nào của tướng không nhất thiết là skin mặc định. Ưu điểm nữa của phần mềm này là có thể áp dụng trên mọi game liên minh của các quốc gia trên thế giới.
Mod Skin LoL 2018, 2017 là một công cụ hỗ trợ người chơi game có được những cảm giác tốt nhất, chân thực và «đã» nhất. Nếu bạn không Mod Skill điều gì sẽ xảy ra ? phải chăng là cảm giác nhàm chán, không thật tay hay mất cảm giác chinh phục… dù thế nào đi chăng nữa thì Mod Skin Liên Minh 2017 mới thực sự là thứ bạn cần.
Liên Minh Huyền Thoại và game online nói riêng được nhiều người chơi yêu thích thậm chí nó còn gây nghiện ở một vài thể loại tuy nhiên cũng có những tựa game khi không có công cụ mod chúng thật tẻ nhạt, đơn điệu và nhàm chán chính vì thế công cụ Mod Skin LOL đã ra đời nhằm giải quyết vấn đề này trên game Liên Minh Huyền Thoại.
Bên cạnh kho Skin này, bạn có thể sử dụng Liên Minh Săm Soi để tra cứu thông tin game thủ trong Liên Minh Huyền Thoại, với Liên Minh Săm Soi những người chơi LOL sẽ có được những đánh giá đúng đắn về đối thủ, từ đó xác định đường đi nước bước hợp lý và nâng cao cơ hội chiến thắng.
Tải Mod Skin LOL Pro Liên Minh Huyền Thoại
Để truy cập các quy trình game mod bạn có thể sử dụng công cụ Generic Mod Enabler cho phép truy cập game mod ngay cả với những người lần đầu tiên sử dụng. Nếu bạn là game thủ quan tâm đến game mod, thì Generic Mod Enabler nên là lựa chọn đầu tiên bởi ứng dụng này sẽ mang đến cho bạn một biện pháp đơn giản mà hữu hiệu.
Tương tự như Garena, Mod Skin LOL chỉ đóng vai trò như một công cụ hỗ trợ chơi game kiểu «tự sướng» của gamer mà thôi nó hơi khác so với Garena — phần mềm hỗ trợ kết nối chơi game nhiều người qua Internet.
Mod Skin LOL là bản mod giúp bạn thay trang phục tướng trong game Liên Minh Huyền Thoại giúp bạn có cái nhìn mới hơn về giao diện của game. Mod Skin Liên Minh sẽ làm cho các nhân vật của bạn trở nên lung linh hơn, bên cạnh các bản đồ và khung viên mới, rất hữu ích với những game thủ không đủ tiền để nâng cấp đồ cho nhân vật.
Mod Skin LOL mô phỏng lại và tối ưu hóa, làm đẹp hơn các Skill có trong Liên Minh huyền thoại mà chúng ta đã biết. Điểm nổi trội của game chính là tính cộng đồng, khả năng chiến đấu đồng đội, tính chiến thuật cao… mỗi người chơi Liên Minh huyền thoại họ đều có cảm giác chinh chiến thực thụ và người xem có cảm tưởng họ đang được thưởng thức một tác phẩm nghệ thuật được trình diễn hơn là một sản phẩm game.
PROJECT VAYNE
Vayne, the Night Hunter
Have you thought of any or have you ever seen a combination of something ancient and something modern? Like attacking with arrows and causing AI effects?
->The biggest reasons why this skin is considered as unique and differs from the others:
Bike riding instead of walking when having extra movement speed (homerun);
Epic dance effects;
AI effects when attacking with basic attacks;
Climbing on the motorbike while recalling and drifting around the recall circle.
Available in the client's store for the price of 1820 RP.
PROJECT Vayne skin's spotlight URL: https://www.youtube.com/watch?v=Fuuy0zouDpk
Fuzz Fizz Prestige Edition
Fizz, the Tidal Trickster
Finally! The last but not the least! Have you seen the Tidal trickster with the shape of a hound and a bone in his mouth who actually is an assassin fish?
->Fuzz Fizz Prestige Edition offers:
Hound-fish with a crown on his head and powerful spear!
Digging a bone and flying with his ears after eating the bone! And all that while recalling!
His ultimate's spell cast is throwing a slice of floating meat at his opponents and letting a bigger hound do the damage!
Fuzz Fizz Prestige Edition skin is available during events for the price of 100 Prestige Points.
Fuzz Fizz Prestige Edition skin's spotlight URL: https://www.youtube.com/watch?v=dxE5NoNYMVU
Which Champions Will Get a Prestige Skin in 2021?
A total of 12 prestige skins were announced for 2021:
Lunar Beast Fiora (Event Prestige)
Battle Academia Leona (Prestige Points)
Space Groove Lulu (Event Prestige)
Conqueror Jax (Prestige Points).
PROJECT: Sylas (Event Prestige)
Ascended Pantheon (Event Prestige)
PROJECT: Zed for a previously released skin (Prestige Points).
Coven LeBlanc for a previously released skin (Event Prestige)
Nightbringer Kayne (Event Prestige)
Volibear (Event Prestige)
Brand (Event Prestige)
Bewitched Morgana (Prestige Points)
This concludes our overview of everything we know about League of Legends skins in 2021. What champions do you want new skins for and what is your favorite skin theme of all time? Tell us on Discord!
Download MOD SKIN LOL FOR MAC
Friends if you are using a Mac OS to Play League of Legends game and Want to Download Mod Skin LOL For MAC OS. Then this is very sad because lol mod skin currently available only for Windows operating systems.
If mod skin lol available in the future for MAC OS, then we Provide you imminently. Follow Our Social Media to updated with the latest updates.
How to Update MOD SKIN LOL To Latest Version?
Friends, if you want to update mod skin lol to the latest version then, you visit our website from time to time. Because we provide you latest updates of mod skin lol when it is available.
Is MOD SKIN LOL Safe?
Friends Almost every modded lol skin users, ask me this question on my social media handle. So I give you a definite answer to this!!!
LOL SKIN MOD is not an official feature of the League of legends game. It is developed by third-party modders.
So if you can use it in the right way, then it is safe for you. But if you never use MOD SKIN LOL in the right Way then, it creates a problem for you or never safe for you.
What is the Right Way to use it?
If you don't know what is the Right Way to use mod skin lol safely, then read and follow given below steps to use it in the right Way without face any problem.
Never cheat with others player
Use MOD Skin Only for Chance Skin of your Champion
Never try different SKIN in one day.
Friends, this is some tips for using MOD SKIN LOL Safely in your Game.
Custom LoL Champion Skins
Lolipop Darius — Lolipoppy now has a companion to join her as she beats people into submission! On the surface, Darius' bright new outfit might not seem as complex as others, but looks can be deceiving! If your enemy should be lucky enough to come up against you, they'll notice that they're bleeding a trail of candy!
Not only that but whenever your ult is ready to use, a giant lollipop appears above your potential targets head! All animations have been recolored (something not even all Riot skins have!) meaning that for the total cost of $0.00, this is a great deal!
Pizza Delivery Janna — Janna pairs perfectly with Marksman who need protecting, and who better than Sivir? Together, you can hurl pizzas at your foes and force them into submission!
That's not all though! Pizza Delivery Janna also has an entirely new, much more modern, wardrobe! Her staff is gone, replaced by a large pepperoni pizza! Plus, she's also got bubblegum pink hair, which looks great on most Champions!
Order Of The Lotus Katarina — Not only is the skin itself visually stunning, but it's clear that a lot of effort has gone into the splash art too! Her ornate daggers are a nice touch, as is the lotus in her purple hair. 
A couple more lotuses added to her animations wouldn't go amiss, but this is still a top-notch skin, especially considering that it's free! 
https://youtube.com/watch?v=5roIIFWPUvM
Battlebunny Jinx — With 3 in a row, you're probably thinking we have a thing for Champions with pink skin — and you might be right, but the pink hair contrasts with Battlebunny Jinx's pallid skin extremely well! 
It also compliments the overall color scheme of her outfit, and all the pink animations! The pair of bunny ears adds an element of cuteness to the usual creepy vibe that Jinx gives off. Although, adding another pair to Jinx's super mega death rocket might have been a nice touch!
Venom Zac — This is an older custom skin, but with the release of the Venom movie, this skin has begun to gain some more popularity — plus, it's an excellent skin all on its own! 
Unfortunately, black isn't one of the skins available in Zacs chroma pack, but this custom skin has you covered! His eyes have also been tweaked to match the sharp ones of everyone's favorite symbiote! This skin is definitely out of this world! 
Dark Star Brand — Brand has always been a favorite with fans, but his constant glowing can get annoying. To solve that problem, someone has created this cool Dark Star skin which completely transforms his default skin. 
Looking like he's from a different galaxy, this skin is definitely a mix of Aurelion Sol and Syndra. Brand now has dark balls that he can throw around and cause some serious damage to his enemies. If you can't stand the sight of the default Brand skin and want a change, then look no further for his replacement.
Pikachu Kennen — What happens when you mix League of Legends with classics such as Pokemon? You get a Pikachu Kennen obviously! With this skin, countless hours of work have been put in to transform Kennen into the Pokemon he's always wanted to be. With his pointy yellow ears and electric bolts, this skin will definitely bring back the nostalgia.
If you want to Pika Pika a Penta-kill then this is the custom skin for you.
King Varian Wrynn Garen — You can draw a lot of parallels between Garen and Varian, and this skin brings them together perfectly. In fact, this is probably one of our favourite skins! Not because it has dazzling animations, but because, like many LoL players, we're WoW veterans!
And the detail is exceptional — it looks exactly like Varian, right down to the scar on his face and his giant sword!  If the creators replaced «For Demacia» with «For Dealliance!» it would be perfect!
True Damage Senna Prestige Edition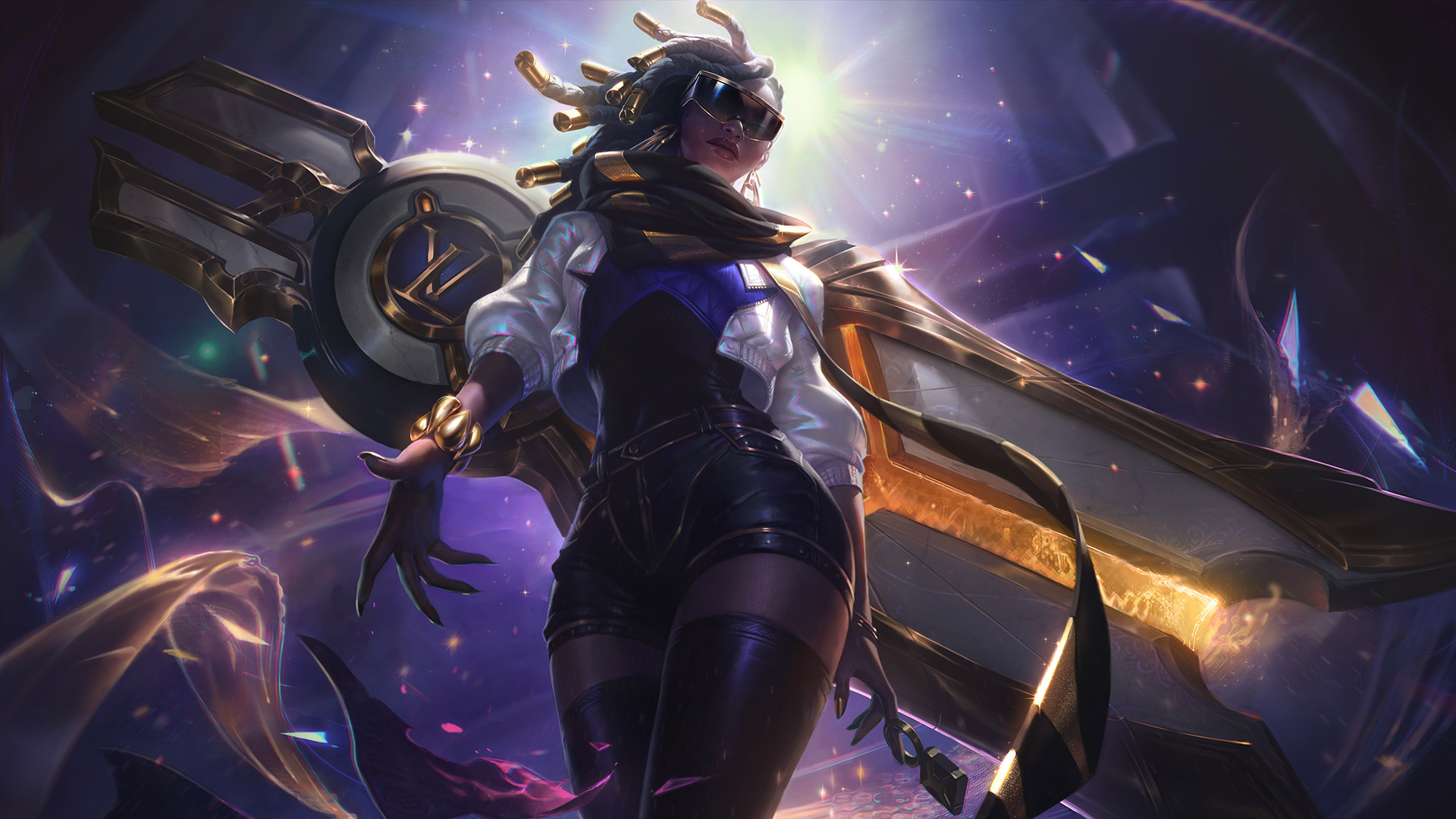 Senna, the Redeemer
A woman who came up from the dead and it's collecting souls while getting stronger. And gun. Big GUN with delighted features! Prestige!
->True Damage Senna Prestige Edition offers:
Showing her coolness while leaning on her gun when recalling! She's not giving a damn!
Evolving her gun while casting her ultimate spell!
Picking her souls and dropping them to the underground like they are sort of a ball!
True Damage Senna Prestige Edition skin is available during the 2020 season for the price of 100 Prestige Points.
True Damage Senna Prestige Editions skin's spotlight URL: https://www.youtube.com/watch?v=alH3oWU0oR4
How to Install Mod Skin Online?
For changing your champion skin in this game is very easy and fast. By using some simple and easy software, you can easily download the Mod Skin game Pro Skin LoL for changing your pro mode skin. You can also enjoy the best music while playing this battle game. So, if you want to install this beautiful League of Legends game follow the below given steps.
First, visit the official site of League of Legends game.
After that, download the Mod Skin game.
Now, wait for some time, until download.
Then extract the zip file and open the zip folder.
After that, double click on LOLPRO 8.24.4.exe or LOLPRO 8.24.4
Now select your superheroes with their skin.
Finally, start to play this game with your friends.
Mod Skin LoL Pro Requirements:
Mod Skin LOL is a free game for some countries. If you are a citizen of Vietnam, Philippines, North America, Europe, Brazil, etc. then you are lucky because you can download this game free. But for download this game, you have to fulfill some requirements. You can download this game on your computer also. But for that, you must have updated web-browser and for play game in a team you must have an internet connection. Not only this, but you have at least 4 KB free space on your computer. So, that, you can easily play this game without any error. After having this need, you can download Mode Skin game in your device.
LoL Pro Mod Skin Settings:
You can set custom skin by using Riot Game League of Legends custom skin option.
You can set the auto mode for your champion skin. By on it, your champion skin will automatically change.
Mod Skin Team: By enable this mode; you have teammates, which have champion skin.
Mode Skin Default Enemy: By enabling this mode, you can see your enemy champion skin.
How Do They Work?
Before we show you the best League of Legends custom skins it's important to mention that all the skins shown here will only be visible to you. This means once the skins are installed on your computer and you join a game, nobody but yourself will be able to see them. That might be a bit disappointing but hey, at least they're free! The good thing about the custom skins is they are not available in the Riot store and they are totally unique.
The two main types of skins are champion skins and map skins. Champion skins are custom made skins for individual champions that users have created. Map skins, on the other hand, add some much needed new colour to the outdated summoners rift. Let's have a look at some awesome custom skins!
PROJECT SUMMONER ICONS AND AVATARS FULL LIST
The PROJECT LoL series, like every new series, brings to us many champions skins, various icons, and unique ward skins. Icons were quite boring but still stylish. You can see all of them on screenshot below.
All project summoner icons
PROJECT SUMMONER ICONS FULL LIST
Here we list all project icons, sadly some of them unavailable to obtain now.
Common and Event icons

PROJECT
PROJECT: HUNTERS – Now unavailable
Final Hunt – Now unavailable
PROJECT: Ashe First Strike
PROJECT: Ekko First Strike
PROJECT: Katarina First Strike
DISRUPTION
Decrypter
Hyper Edge
EM Caster
PROJECT: Poro

Project Champion Icons

PROJECT: Yi
PROJECT: Zed
PROJECT: Leona
PROJECT: Fiora
PROJECT: Lucian
PROJECT: JHIN
PROJECT: VAYNE
PROJECT VI
PROJECT: Ashe
PROJECT: Ekko
PROJECT: Katarina
How to install
There are plenty of methods on how you can install a custom skin and the most common is by downloading 3rd party programs.
Using LoL Pro 2018 (recommended and easy)
(disable adblocker if you can't download)
Downloads: 292812
Steps:
You can use the mod skin prior opening the official League of Legends client. You can also use the mod even the LoL client is running. But make sure that you're not queuing for a match before using it or else it won't work.
Extract the zip archive and open the folder
Double click on «LOLPRO 8.24.4.exe» or «LOLPRO 8.24.4»
Select your preferred champion that you want to apply the custom skin.
Start the game and select your champion
With images
Open the zip folder and double click on «LOLPRO 8.24.4.exe» or «LOLPRO 8.24.4»
Select the LOL character:
Check it out in the game:
With video
By Downloading Wooxy Mod
This software is designed to install every custom skin in League of Legends. Their official site says that the main idea of Wooxy are speed, safety, and simplicity.
This program is very simple and easy to use. It also has a lite version, without unstable components like the WAD editor, etc.
Wooxy requirements:
You must have Windows Vista and higher.
Microsoft .NET Framework 4.5 or higher must be installed.
(disable adblocker if you can't download)
What Skins Were Already Released in 2021?
In 2021, we've already got quite a few skins. With theSentinel & Ruined skins and the new Dawnbringer and Nightbringer skins included that makes 115 skins as of the writing of this article. This means, there are almost 50 more skins coming our way. If that doesn't make you happy, then I don't know. Here is a list of all the skins we've got so far:
Space Groove: Lux, Blitzcrank, Nasus, Nunu & Willump, Rumble, Samira, Lulu, Prestige Lulu, Gwen
Battle Academia: Caitlyn, Garen, Wukong, Yone, Leona, Prestige Leona
Bees: Bee'Maw, Beezahar, Yuubee
Crystal/Withererd Rose: Swain, Zyra, Syndra, Talon
Lunar Beast: Alistar, Annie, Aphelios, Darius, Jarvan IV, Viego, Fiora, Prestige Fiora
Shan Hai: Cho'Gath, Jhin, Nautilus, Neeko
Ruined: Draven, Karma, Shyvana, Pantheon, Prestige Pantheon, Miss Fortune
Unbound: Thresh
Marauder/Warden: Kalista, Kled, Xin Zhao, Gragas, Quinn
Sentinel: Irelia, Diana, Olaf, Riven, Vayne, Pyke, Graves, Rengar
Astronaut: Corki, Maokai, Rammus, Veigar
Pool Party: Braum, Sett
PROJECT: Mordekaiser, Renekton, Sejuani, Senna, Sylas, Varus, Prestige Zed, Prestige Sylas
Arcana: Camille, Lucian, Tahm Kench, Xerath
Blackfrost: Sion, Vel'Koz
Dragon Guardian/Dragonslayer: Galio, Kayle, Twitch
Cyberpop: Akshan
Eclipse (Universe)/ Coven: Ashe, Ahri, Evelynn, Cassiopeia, Warwick, Malphite
Crime City Nightmare: Akali, Shaco, Twisted Fate, Darius, Zyra
Phoenix: Xayah, Anivia, Seraphine
Pentakill III Lost Chapter: Kayle, Sona, Olaf, Mordekaiser, Yorick, Karthus
Dissonance of Pentakill: Viego
Hextech: Tristana
Dawnbringer: Vex, Yone, Morgana
Nightbringer: Kayn, Lillia, Tryndamere, Prestige Kayn
Championship: Jarvan IV
Bewitching: Fiora, Yuumi, Syndra, Poppy, Nami, Morgana Prestige Edition
With the release of the Dawnbringer and Nightbringer skins, we now have a whopping 1.271 unique League of Legends Skins. That includes prestige skins and skins that can't be obtained any more like Young Ryze or Black Alistar.
How To Use MOD SKIN LOL 2021
Here you see the step by Step Guide on League of legends game mod skin installation process.
Follow Given below Steps.
First Download Mod Skin form above given link
Now Open Your Game LOL
Now Run LOL MOD SKIN Software that you download from above link
Now select your Champion
Now Select your Champion Skin
Now Click on Activate SKIN Option
After This, You can Start to Play League of Legends Game
In-Game you see your Champion is in fresh skin
All is Done now you can try different skins and enjoy the Game.
You Can Also Watch This practical Video To See How to Use MOD Skin In LOL Game.
How to Remove (Uninstall) MOD SKIN LOL?
If you Want to remove lol mod skin, for any reason, then it is straightforward to follow given below steps to remove LOL MOD SKIN.
Go to Control panel
Now find LOL Skin program
Now Click on it
Here you See The Uninstall option
Now click on uninstall option
Now LOL MOD SKIN Installation process is started
AFTER Some time uninstallation process is compile
2nd Way to remove lol mod skin
If some reason 1st method is not working, or you're unable to remove mod skin from your system with 1st trick. Then you try this.
Vist Your PC Home
Now Right Click on MOL MOD Program
Now Find option of File Location and click on it
After this, Now select all files
Now Press > Shift+Delete Button
Now click on yes
All is done, Now LOL MOD Skin Software in remove from your pc
So, friends, this is a simple process of Mod Skin Removal or uninstallation.